BREAKING CYCLES
BUILDING LIVES
Thank you for visiting our Website. The Center for Family Violence Prevention offers a safe, encouraging, and welcoming place for survivors of domestic and intimate partner violence and their children. We are committed to providing resources and services to ensure the basic needs of survivors are addressed and survivors are empowered as they walk their journey towards self-sustainability and healing.  
I NEED HELP NOW
If you are in an emergency situation, call our Crisis Line at 252-752-3811.
I NEED TO SPEAK WITH SOMEONE
If you would like to chat with one of our professionals please call 252-752-3811.
I WANT TO LEARN MORE
Learn more about CVFP and the services we provide by clicking here.
This year our program focused on the impact that domestic violence has on child victim/witnesses. The Center for Disease Control and Prevention reports that there is a 45% to 60% chance of co-occurring child abuse where there is violence occurring in the home between partners,   The Centers for Disease Control and Prevention have reported that in homes where violence between partners occurs, children witness 68% to 80% of domestic assaults. It is reported that "the psychological aftermath of exposure to domestic violence can include fear of harm or abandonment, excessive worry or sadness, guilt, inability to experience empathy or guilt, habitual lying, low frustration tolerance, emotional distancing, poor judgment, shame, and fear about the future."
Thank you for being a part of helping put an end to domestic violence in our community.
We missed you! Please consider making a donation.
Join Us October 6th, 2022!
Sponsor Our IMPACT Event!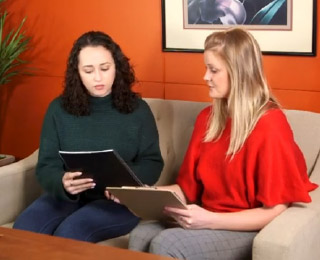 We are a nonprofit organization focused on the intervention and prevention of domestic violence. We are committed to breaking the cycle of domestic violence and promoting healthy family relationships in our community.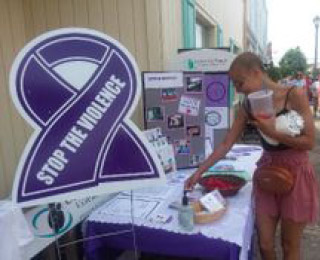 Are you passionate about what we're doing? Let us know! We are always looking for volunteers to help us make our vision a reality. We'll help you find a way to volunteer that best suits you. We're excited to have you join the team!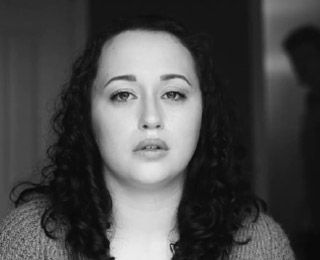 What is Domestic Violence?
Domestic violence (also called intimate partner violence (IPV), domestic abuse or relationship abuse) is a pattern of behaviors used by one partner to maintain power and control over another partner in an intimate relationship.
Public Awareness,
Education and Training
Warning Signs of Domestic and Intimate Partner Violence
Red flags and warning signs of an abuser include but are not limited to:
Extreme jealousy
Possessiveness
Unpredictability
A bad temper
Cruelty to animals
Verbal abuse
Extremely controlling behavior
Antiquated beliefs about roles of women and men in relationships
Forced sex or disregard of their partner's unwillingness to have sex
Sabotage of birth control methods or refusal to honor agreed upon methods
Blaming the victim for anything bad that happens
Sabotage or obstruction of the victim's ability to work or attend school
Controls all the finances
Abuse of other family members, children or pets
Accusations of the victim flirting with others or having an affair
Control of what the victim wears and how they act
Demeaning the victim either privately or publicly
Embarrassment or humiliation of the victim in front of others
Harassment of the victim at work
From the National Coalition Against Domestic Violence
2020 Pitt County Domestic Violence
Awareness Month Candlelight Vigil
A Community
Working Together
On December 6, 2020 staff, Board members and community volunteer had fun working together to upgrade the playground area by assembling a new play set for the children and cleaning up the grounds at the New Directions Safe Shelter for domestic violence victims and their minor children. 
The mission of our three stores is to provide a fun and engaging way to help us fulfill the mission of our agency. Each uniquely different store offers a way for those who love to donate to participate in our program, and those who love to shop to help fund our vital services. Click below to learn more.